Why You Need Visual Documentation of Latent Prints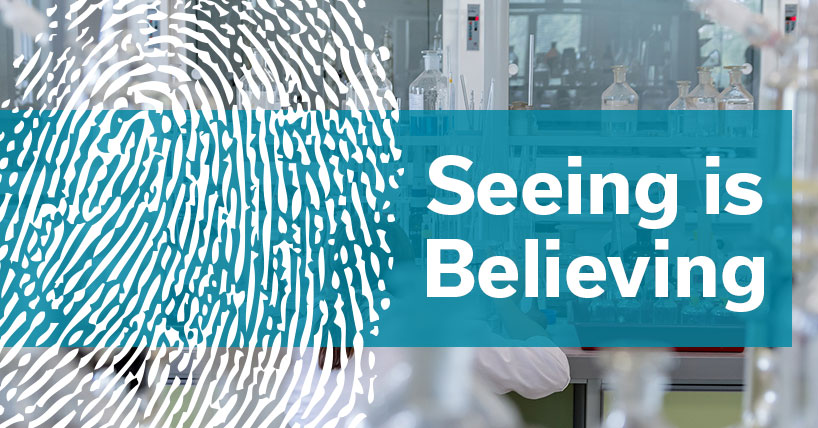 Visual or graphic representations of the latent print analysis process creates powerful evidence, making it an integral component to present a complete case. Seeing is believing, and this is certainly true for all the people involved in the court process.
Extending the Traditional Latent Print Examination Process
As with most forensic science comparative analyses, a latent print analysis starts with the unknown. Target areas are marked and observations are annotated. This analysis at the beginning of the process helps you to compare your unknown print to a set of known.
Traditional processes stopped there. Written documentation was submitted and supplemented by verbal testimony of the process.
This isn't enough for today's courtroom. Visual documentation is needed for credibility. Fortunately, with electronic analysis tools, you can can show what was examined, what was observed, and visually document the process.
Visualizing Latent Print Analysis
Graphic annotations provide more extensive insight for prosecutors. Visuals help them to fully understand the evidence examination and prepare for the case.
To provide the strongest analysis, latent print examiners need to create images related to the examination. These images should include graphic annotations with visual cues, color mark-ups, and text.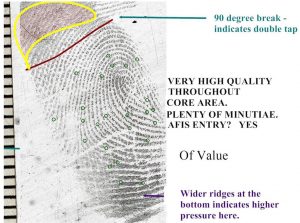 Options go well beyond static image documentation. For example, examiners can put both the unknown and the known print on the same computer screen and make annotations to reflect the comparison and create multi-image compilations of the process.
On-screen graphic annotations can show the step-by-step analysis and comparison process. A feature like Mideo LatentWorks Grouping can be used to create moving or animated presentations or even videos of the forensic procedure.
These modern versions of classic court displays can provide a visual representation of the initial analysis as well as any subsequent analysis and comparisons. This furnishes the complete process in a graphic format making the entire process clear and transparent for the courts and the defense.
Making a Strong Case
It is very important to tie the graphic annotations with thorough written documentation in worksheets to complete the presentation. Visual documentation can then be presented to the prosecutor and defense along with written documentation, making a more complete case.
Advanced full electronic documentation, such as Mideo LatentWorks, supported by a visual representation of the analysis and conclusions of a forensic expert, is the most powerful case presentation technique.
In fact, anecdotal evidence suggests that strong written documentation coupled with extensive graphical presentation makes a solid case that can be less likely to go to court. Visuals give the defense less room to create doubt in the courtroom.
When cases do head to trial, courtrooms increasingly are equipped for visual evidence. Display screens and other technology that allow visual evidence to be effectively shared in the courtroom are becoming more common.
Visual documentation plays an important role at every stage of a case. It is important for the examiner, the prosecutor, the defense, and court. Ensure that your latent print examinations make the strongest case possible by coupling full electronic documentation with visual representations of the analysis and conclusions.
LatentWorks e-Latent Case Management Software (e-LCMS) includes tools for on-screen graphic annotations as well as a complete software platform designed to bring a systematic workflow-based approach to the documentation of the entire latent examination process.
Learn more about LatentWorks here.